Awards


Looking for an award... Look no further! Check out this website to get many different options and ideas!



Featured Item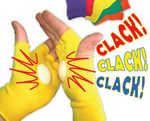 Spirit Clakker Gloves
These one-size fits all, knit fingerless gloves with hard plastic disk on the palm of each hand, and they make a distinctive clacking noise when clapped together. With a one color imprint on the back ...

Welcome to Adventures in Advertising Spokane!
Your single source for a wide variety of promotional and marketing needs! Our approach is effective. Our prices are competitive. Our service is exceptional.
If you have any questions, or if you do not find what you are looking for on this site,please feel free to contact us. Thank you and enjoy!